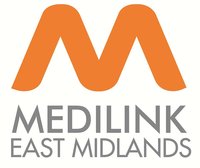 The 1st national Design for Health and Wellbeing conference seeks to address the changing needs of medical research and society to help build collaborative partnerships between academics, researchers, healthcare companies and medical professionals.
The event will provide the opportunity to discuss issues, identify challenges and future directions, and to share their R&D findings and experiences in the areas of medical design.
Researchers, designers and developers must understand how to progress or appropriate the right technical and human knowledge to inform their medical innovations.
The Design for Health and Wellbeing conference is taking place on Tuesday 25th of February 2014 at the Nottingham Conference Centre, Nottingham Trent University, NG1 4BU.
Members of Medilink will receive a discounted ticket, to book your place and to find out more please click here.
Posted on 17 December 2013