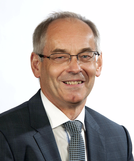 The team were very helpful, and nothing was too much trouble. With their assistance we secured the winning bid for Nottingham to host our International Congress in 2019. The whole experience was professional, efficient, creative and most of all lots of fun. We are excited about working with the team over the next couple of years and to hosting a successful BAPS 2019 in our fabulous pioneering city.
Richard J Stewart
British Association of Paediatric Surgery

The team played an essential role in making the 19th Non-contact Atomic Force Microscopy a success. The NC-AFM 19 welcomed 135 delegates from 20 different countries (including a significant number from Japan, the US, and Australia). Visit Nottinghamshire's Business Visits & Events Team supported accommodation side of the conference and provided not only an exciting and eventful social programme, including a choice of engaging excursions, but also gave helpful advice and guidance to delegates with regard to places to see, things to do, and accommodation and travel in Nottingham.
I gave the team my highest possible recommendation. I would certainly not hesitate to ask them to handle the organisation of future conferences.  
Philip Moriarty
Professor of Physics and Undergraduate Admissions Tutor at the University of Nottingham

Visit Nottinghamshire's Business Visits & Events Team managed the registration for delegates that attended The Annual Scientific Conference of the Craniofacial Society of Great Britain and Ireland. I found them to be professional, personable and extremely competent. There is no doubt that their input significantly contributed to the smooth running of this very successful conference.
Dr Karine Latter
Trent Regional Cleft Network, Nottingham Children's Hospital
I would like to personally thank you again for all the help and support that you have given to SET 2015 conference.

On the whole, Visit Nottinghamshire's Business Visits & Events Team have been a great pleasure to work with and have been of great help and support to the SET 2015 (14th International Conference on Sustainable Energy Technologies). Your knowledge of the city and relationships with key venues around Nottingham really did come to the fore and were very useful to us.
I highly recommend your services and support to any organisations in Nottingham (and the region) who are bringing a large event to the city, and I suggest that they must contact your team. They can ask you anything and nothing was too much trouble remaining friendly and professional at all times which shone throughout the planning stage of SET 2015 conference right up to the days of the event. Our foreign guests have mostly benefited from your local knowledge and the friendly manner you have dealt with every situation. I look forward to getting your team involve in any related future events both local and international, and to working with you again.

Professor Saffa Riffat
International Conference on Sustainable Energy Technologies (SET 2015)

I would like to thank everyone at Visit Nottinghamshire for all the help that you have given Paul and myself over the last three years in pulling together every aspect of our conference in Nottingham. Many of the sponsors and delegates have passed on complimentary comments on how your input had assisted them in finding venues, hotels and just generally feeling at home in Nottingham. So from ARMO, the BPF and especially from me please pass on my heartfelt thanks for your input and effort that has helped us run a very successful conference in Nottingham.
Martin Spencer
Rototek

A very big thank you for all you have done to ensure that the International Cross Country Event ran smoothly. Without the enthusiasm and expertise of The Event Team, we would have struggled to bring this all together.  
Philip Lee
England Athletics Masters Association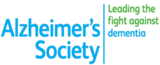 Can I just say that your research and presentation is fantastic and I am really impressed, I have worked with other travel research companies and your prompt response and thorough research clearly makes you the best. I appreciate all your hard work.
Alyssa Pullar
Alzheimer's Society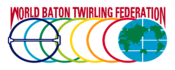 The team from Visit Nottinghamshire and the Motorpoint Arena Nottingham have been incredible…They've been a pleasure to work with and I wouldn't hesitate in recommending this city and this team to other organisations hosting major events.
Nicky O'Neill
World Baton Twirling Championships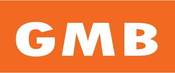 Thank you for your friendly, efficient and helpful service. Of the many cities GMB Congress has visited the support we received from Visit Nottinghamshire was outstanding and exceptional.
Steve Short
GMB

Visit Nottinghamshire's Business Visits & Events Team helped us make the event for international students more than we could have ever expected. Tropeiro was a perfect venue, and the extra funding so kindly given to us helped make the entire night full and fun. All the students who attended and staff from both institutions have only sent praise for the organisation of the event, and all the added thoughtful extras. The team were helpful, friendly and efficient throughout the entire event planning, despite the tight time constraints. Thank you so much to the team for a night we will all remember for a long time. 
Ms. Olivia Wood
Nottingham Trent University