We work closely with local businesses and service providers to create an unforgettable experience for your conference delegates and guests. Our partners range from tour guides, restaurants, hotels and corporate gifts providers to transport, event theming and catering companies who are determined to work together to make your event a great success.
To discuss your event requirements please email or call us on 0115 962 8320.
---
CORPORATE GIFTS
---
Nottingham Tourism Information Centre
If you're looking for something Nottingham related to wow your delegates then Nottingham Tourism Information Centre has a range of gifts and souvenirs that are perfect to take home as a keepsake.
Buy your corporate gifts at the Tourism Information Centre or contact us, and we'll assist you with arranging a discount for your guests.
Debbie Bryan
Debbie Bryan offers an excellent range of gifts and experiences that will show your appreciation to your colleagues, employees, customers and clients. If you're interested in adding a lovely addition to your delegate welcome pack, Debbie Bryan will be delighted to discuss options with you with a view of offering discount for wholesale arrangements. Browse their corporate gifts and offers here.
---
EVENT AV AND THEMING
---
Stage Connections
Stage Connections are a leading, fully-integrated technical event production specialist, delivering the best in staging, sound, lighting and video productions services. Based in the Midlands, their dynamic team provide innovative equipment and production solutions to events across the UK.
Click here to view more information.
---
PHOTOGRAPHY
---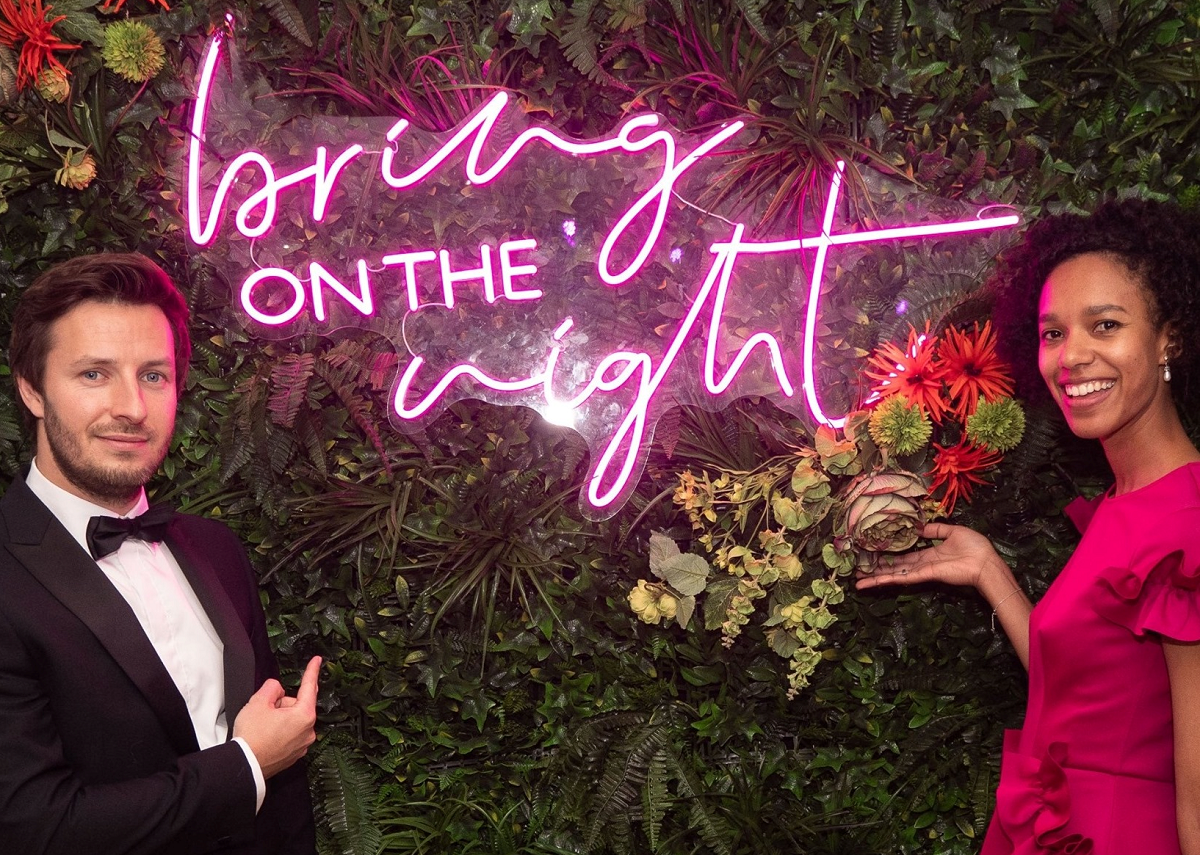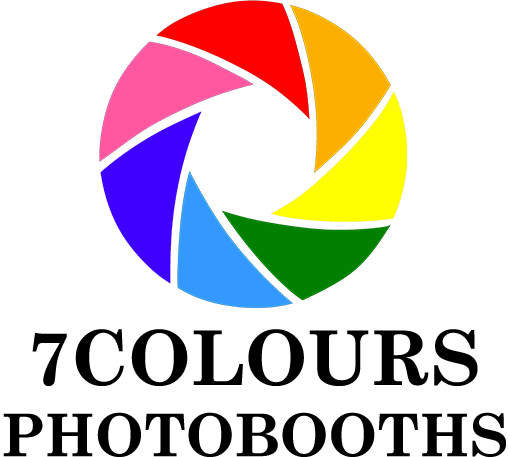 7 Colours Photobooths
7 Colours Photobooths captures happy memories and entertains your guests so that they fondly remember your bespoke event and brand. The service provides interactive entertainment for celebrations, and specializes in brand awareness for product launches and business openings.
Every company and business has a need for promotion and advertising. Today, the world we live in rotates around social media platforms such as: Facebook, Instagram, Twitter, LinkedIn. With 7 Colours, potential clients can be instantly contacted and marketed through devices such as mobile phones, tablets and computers. It has never been so easy to reach these clients and market your product. This isn't like any photo booth. You can instantly share branded content and give an incentive for people who attend an event to immediately share that branded content on social media to boost your publicity.
Click here for more information.
---
CORPORATE ENTERTAINMENT
---
Fancy Entertainment
Fancy Entertainment is an established, East Midlands based entertainment company dedicated to adding a little extra pizazz to your events and special occasions. Whatever the theme, whatever the client, they are here to provide the finest performers and the highest quality entertainment to suit you!
The team at Fancy Entertainment pride themselves on providing bespoke characters and themes to suit all their client's needs. From corporate entertainment, night club performers and Halloween horror actors to tribute acts, birthday party entertainment and educational workshops; Fancy Entertainment always go above and beyond to make lasting memories for customers and their guests.
The company offers a wide range of corporate and hospitality entertainment themes to guarantee a totally immersive and unforgettable experience for all guests. Fancy Entertainment can deliver everything from comedy medieval banquets and murder mysteries to tribute evenings.
Click here for more information.
---
TEAM BUILDING
---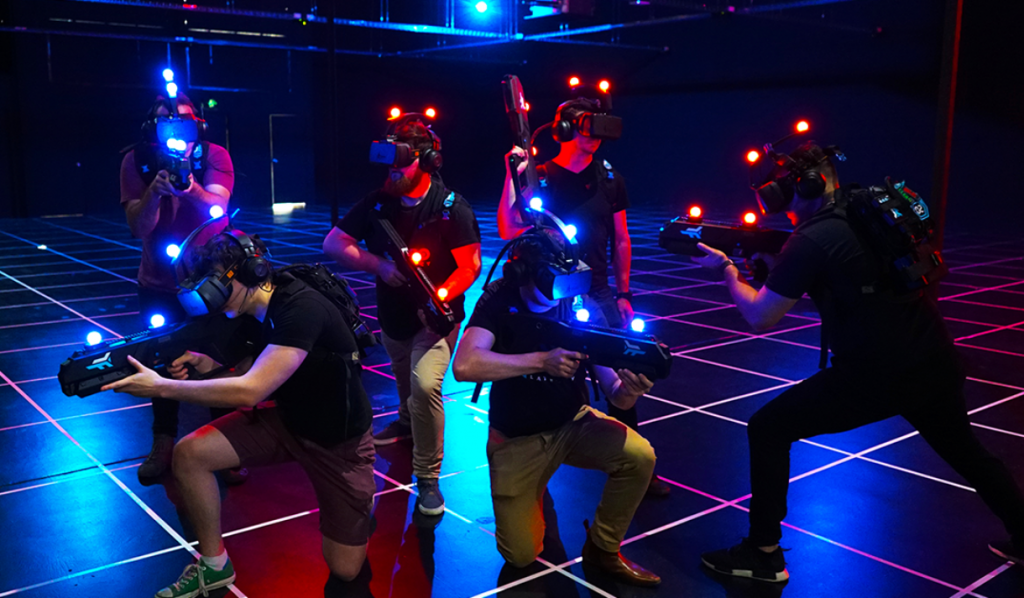 MeetspaceVR
There's nothing like a truly engaging, immersive and unique experience to bring a team together. Get your team out of their day-to-day environment and challenge them with an event they'll talk about all year! Perfect for team building, leadership development, corporate entertainment and Christmas parties.
MeetspaceVR is a Multi Player Virtual Reality Experience and the first of it's kind in the UK. Venue managers will take the stress out of organising an event and assist you through the process to make sure your session is a complete success. The venue caters for groups large or small and tailor the in-game experience to suit your needs and budget.
The Adrenalin Jungle Nottingham is set in the heart of Sherwood Forest Nottinghamshire, covering over 150 acres of woodlands and clearings; its the largest multi event outdoor activity centre in the East Midlands.
The Nottingham Adrenalin Jungle offers a diverse range of outdoor activities for teams and with 95% of them all at the same location. Events can easily be combined so you can do a mixture of activities all at the same location.
Create your own bespoke packages and choose from a popular range of activities; quads, laser tag, archery, assault courses, bubble football, shared 4×4 driving, segway, paintball and falconry.
Go Ape's fun, challenging and hugely rewarding team days are the perfect way to bring your Tribe together as a united front. By the end, you'll all feel ready to conquer the world.
With full and half day packages available come rain or shine, Go Ape's event co-ordinators work with you to tailor your day to suit your needs and to make your adventure truly unique. Go Ape Sherwood Forest has played host to corporate days of all shapes and sizes. From learning and development days to social team days out of the office, and even product launches and brand camps for well-known brands.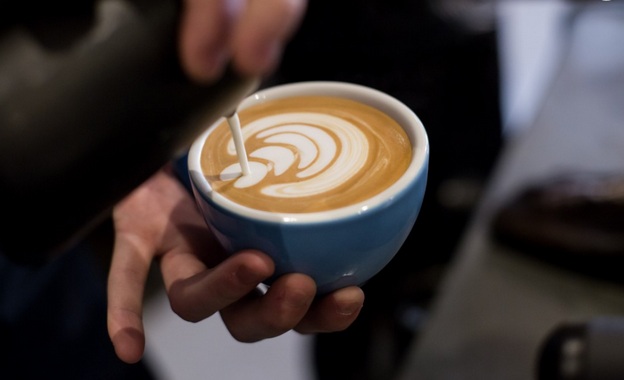 Barista Courses at 200 Degrees
Ideal as a team building event, networking group, corporate entertaining, or just a simple social occasion. Minimum 4 people, maximum 12. Barista courses can be arranged at a time and date to suit you and your team.
– Bespoke events based on 200 Degrees' other courses.
– 'Cupping' (tasting) sessions.
– Buffet food can be provided.
– Milk steaming and drink building.
– Make the perfect latte and cappuccino.
Classes are taught by senior baristas and roasters.
Duration: courses from 1-3 hours.
Read about team building at 200 Degrees here.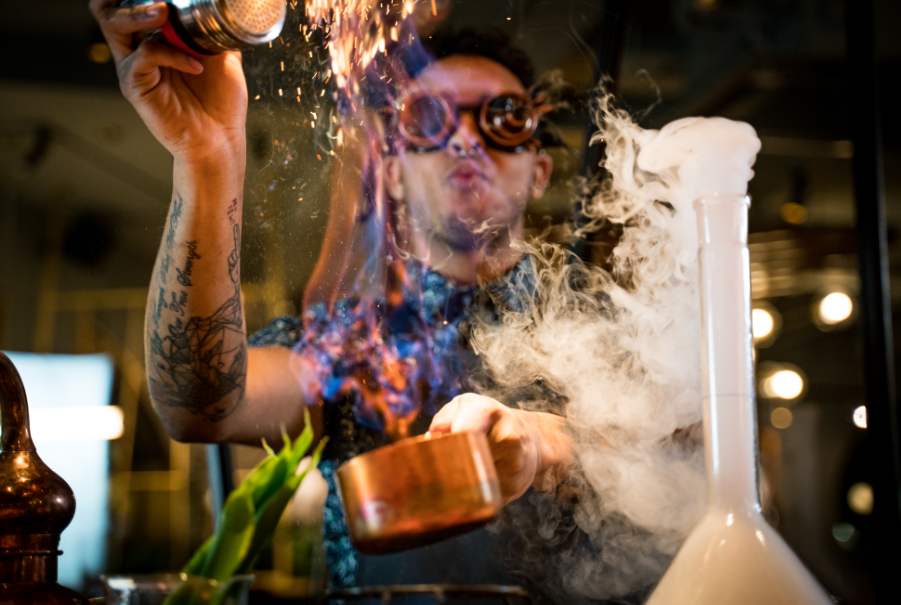 Cocktail Masterclasses at The Alchemist
Learn the secrets of molecular mixology & become a true cocktail master. Think you have what it takes? Grab a shaker and deliver your own dash of theatre. Each masterclass will have a dedicated bartender who will talk you through each cocktail step-by-step in a private area of the venue – all served up with a distinctly theatrical flavour, by staff dedicated to giving you the best, most entertaining service you'll ever enjoy.
Includes a cocktail made for you on arrival and 2 that you will make yourself. Min 6 persons, max 12 persons (larger groups can be split into 2 sessions).
---
CATERING SERVICES
---

Delilah
At Delilah you'll find top quality ★★★★★ ingredients which will leave your guests talking about your event for months. Their Patisserie chefs can add the finishing touches to any meal with hand crafted desserts. With every event being different and everyone's requirements being unique Delilah's staff likes to keep their menus flexible in the same way.
Delilah provides catering to businesses around Nottingham on a daily basis. In addition to the quality and variety of their offer, professionalism, efficiency and timeliness ensure customers come back time and again. Delilah provides a service for any occasion, whether boardroom dinner, staff lunch, or special corporate function from canapés and bubbles to a full on buffet spread.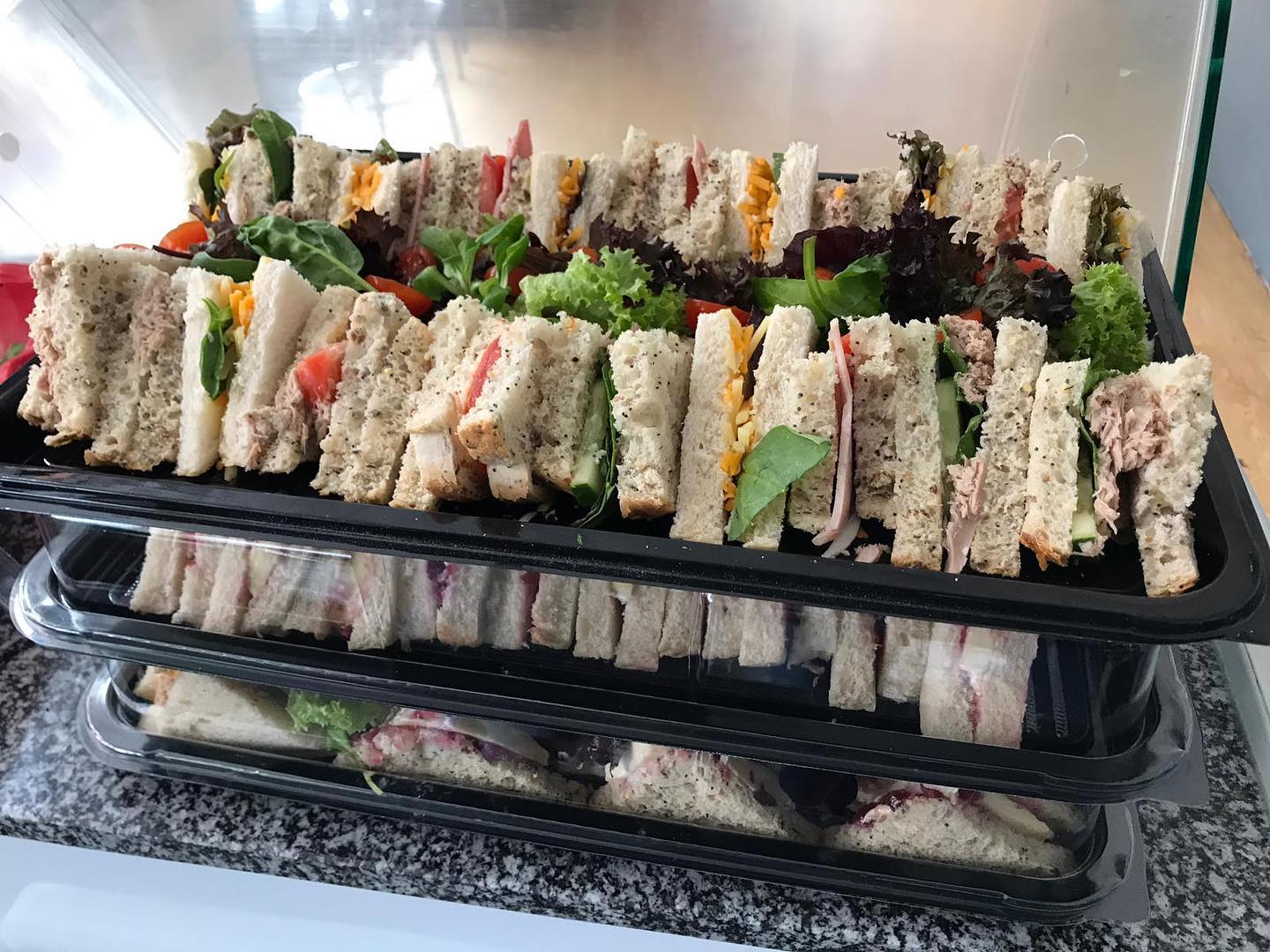 Hockley Kitchen

Hockley Kitchen pride themselves on being a local, friendly, independent neighbourhood cafe right in the heart of Hockley, serving breakfasts, lunch, cakes and coffee.
Hockley Kitchen's outside catering ranges from breakfasts, pastries, deli platters to buffets. Their menu offers 3 tiers of set prices with which a client can select from a range of fillings. Hockley Kitchen pre-orders for breakfast sandwiches and office lunch orders; please allow 2 days notice for orders over 8 people. The team are able to offer a large variety of veggie, vegan and gluten free options to suit all dietary requirements for both breakfasts and lunches.
Delivery is free within Hockley & the Lace Market area of the city, outside this area a delivery charge applies.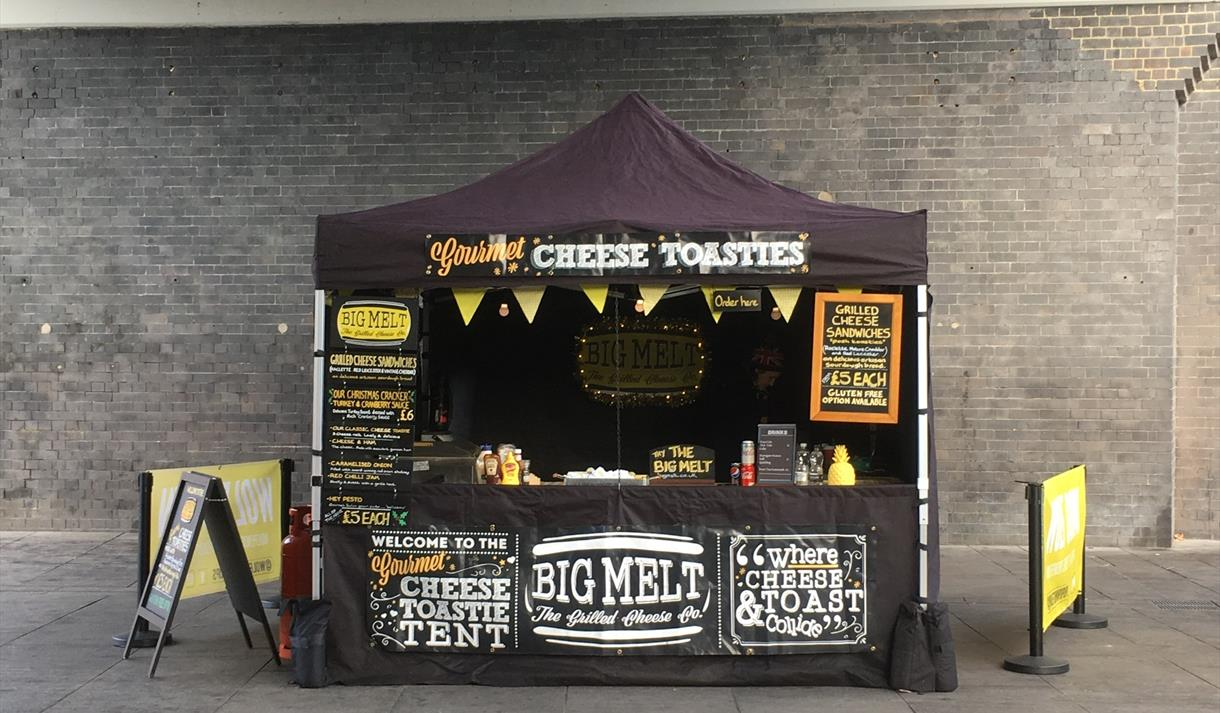 Big Melt

BIGMELT is a small pop up street food company that's thinking 'BIG' when it comes to grilled cheese. Most likely to be found at gourmet food markets & culinary events, through to music & craft beer festivals. Their delicious sandwiches make an ideal foodie alternative for weddings, festivals, parties and corporate events alike.
BIGMELT authentic artisan sourdough bread is baked about two minutes from BMHQ (That's BIG MELT HEAD QUARTERS) so it's always served nice and fresh. Packed full between two amazing Sourdough slices, expect taste buds to be tantalised, with an exclusive blend of Raclette, Red Leicester and Vintage Mature Cheddar, it's the perfect foodie pop up for events.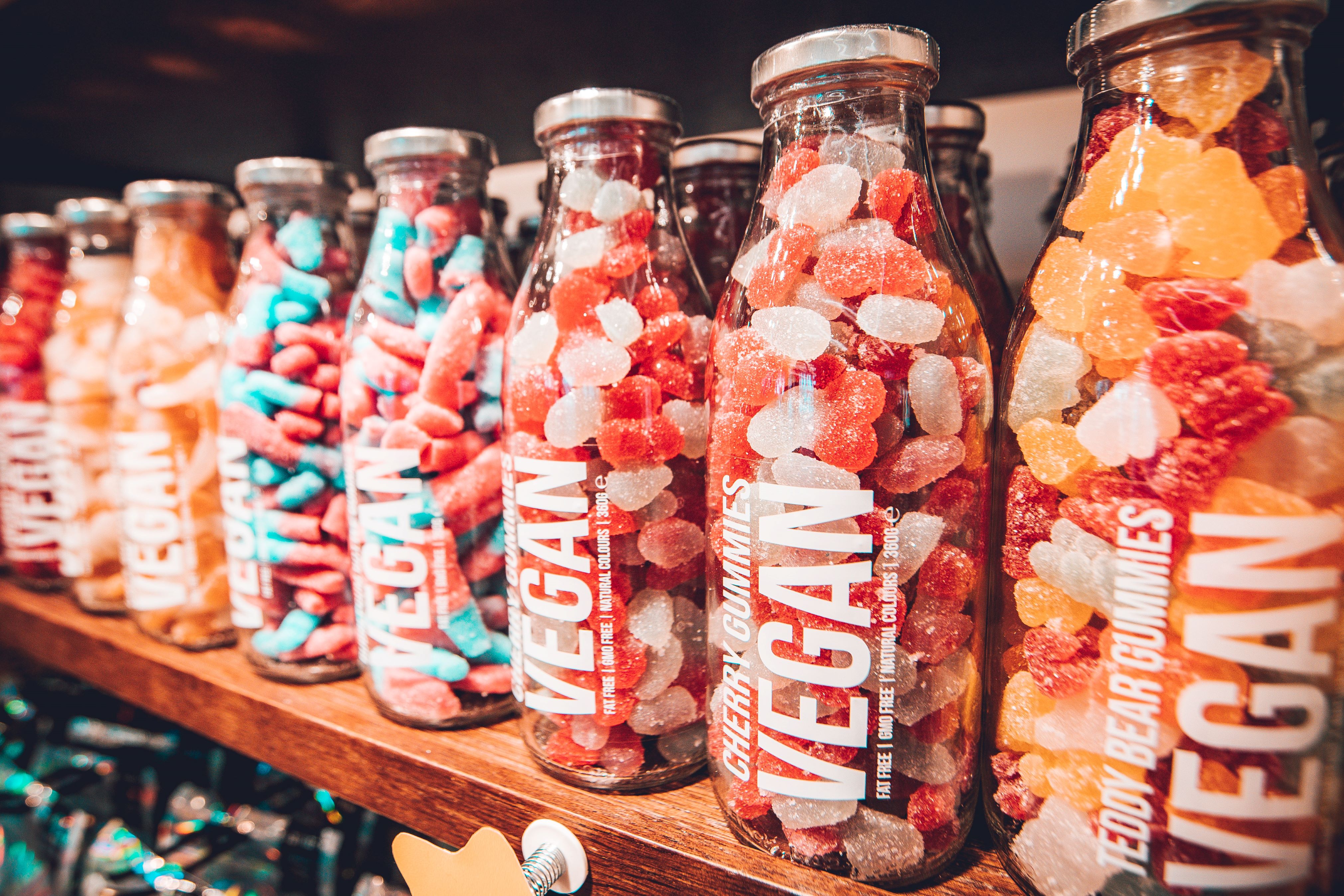 Treat Kitchen
Treat Kitchen are a Nottingham based food gifting company creating eye-catching sweet treats. Let Treat Kitchen create the perfect gift for your visitors from their range of sweets, chocolate or biscuits. All products are selected and designed by their talented team made up of NTU graduates. Vegan and gluten free options are available as well as gift wrapping options featuring our Nottingham landmarks gift wrap. Treat Kitchen will plant a tree for every purchase made. Look out for their special edition ranges where all proceeds go to local charities Base 51 and Double Impact.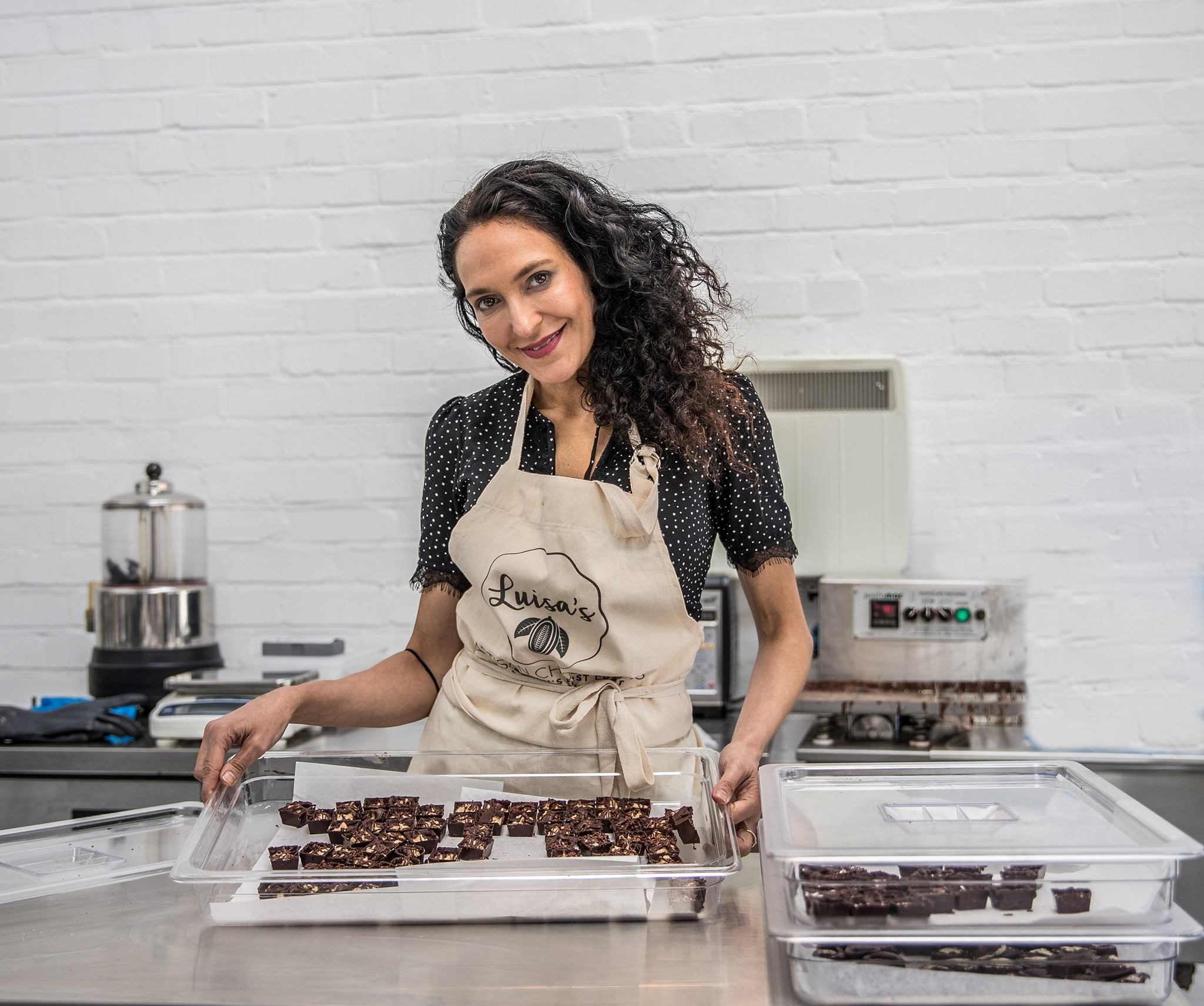 Luisa's Vegan Chocolates
Luisa, owner of 'Luisa's Vegan Chocolates', is the only Vegan chocolate maker in Nottingham, producing global multi award-winning chocolate at her shop in Sneinton Market, using a traditional artisan process to transform directly-sourced, single-origin cocoa beans from bean-to-bar.
Luisa's Vegan Chocolates have won an array of prestigious awards, including a Great Taste award, multiple awards from the Academy of Chocolate including a Gold for their Philippines 92%, and the UK Rising Star 2019 award. Corporate gifting and chocolate tasting events are available, tastings for 4 or more people can be booked any day of the week. Tasting events offer a unique experience, allowing visitors to learn about the process, discuss the diverse tasting profiles that arise from each single-origin bar, and learn about the fundamental differences between chocolate maker and chocolatier, all whilst tantalising your tastebuds with Luisa's delicacies.
---
GUIDED TOURS AND SOCIAL ACTIVITIES
---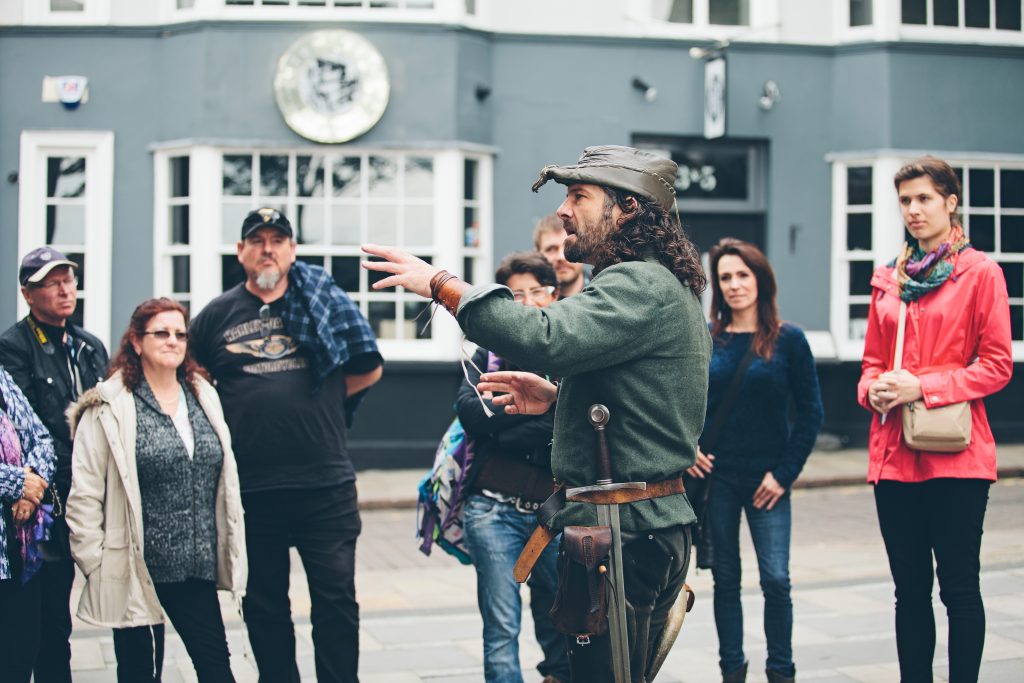 Robin Hood town tours
Ezekial Bone is Robin Hood for the twenty-first century. Join him on an adventure around Nottingham and discover the truth of the legend. Follow a trail of historical facts and learn how simple ballads over 700 years old grew into one of the greatest stories ever told. Our very own Robin Hood will be delighted to show you and your delegates around the great city of Nottingham. He's happy to tailor the tours according to your needs and requirements. The hour can be shorter or longer in distance and duration, specialising in specific areas of Nottingham and tailored to suit your itinerary. Content also tailored for your group with emphasis on Robin Hood or other areas of cultural interest like famous residents, the movers and shakers, the saints and sinners etc.
For more information about any of our partner businesses please email our team or call us on 0115 962 8320.