Derbyshire and Nottinghamshire's official convention bureaus have confirmed their stand partners and will be joined by the famous outlaw Robin Hood at this year's Meetings Show 2022, flying the flag for the region with their historic partnership.
Meet in Nottingham and Meet in the Peak District & Derbyshire, who last month announced their partnership at this year's meetings show, have confirmed the venues that will be joining them during this year. The two bureaus have confirmed that they'll be joined by Chatsworth and Peak Venues from Derbyshire, with Nottingham Venues and Motorpoint Arena Nottingham being confirmed from Nottinghamshire. Artisan baking royalty Doughnotts will also be on the stand and providing bespoke branded sweet treats to help draw in the crowds.
Rachel Clarke of Peak Venues says:
"We're excited to be exhibiting at the Meetings Show to promote the Peak District and Derbyshire as a unique destination for business stays.

"Now more than ever, companies are seeking alternative ways to bring their employees together in inspiring surroundings, and the central location of the Peak District in the heart of the UK means we're easily accessible with great transfer links from London.

"Add to this the area's stunning scenery, amazing outdoor opportunities, unique teambuilding activities and great places to stay – such as Peak Venues' large, exclusive-use luxury properties – and we have so much to offer delegates looking for something different."
Meet in the Peak District & Derbyshire's attendance at the 2022 Meetings Show is supported by the East Midlands Accelerator project, which is part-funded by the UK Government through the UK Community Renewal Fund.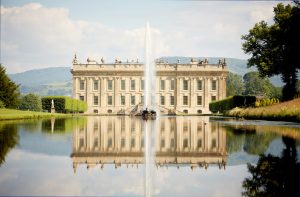 Emma Waring, Event Sales Manager at Chatsworth, says:
"Here at Chatsworth, conference and events are a key part of our business and working alongside Marketing Peak District & Derbyshire ensures we're at the forefront of agents as well as local and global businesses. Chatsworth offers a range of unique event settings showcasing the very best of the estate, Derbyshire and the Peak District and we look forward to showcasing our vibrant and varied offer at the Meetings Show."
It won't just be iconic venues joining the two bureaus on the stand either, with famous outlaw Robin Hood back again after the roaring success of 2021's Meetings Show. The man in the green stockings will be looking to repeat last year's success after generating plenty of traffic to the stand.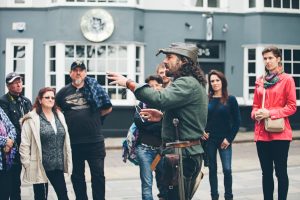 Robin Hood (Ade Andrews) commented on returning to the show:
"I'm absolutely over the moon to be here at the Meetings Show for a second year in a row, flying the flag for Nottinghamshire and the wider region. It's crucial that we show the brilliant venues and facilities that Nottingham and Nottinghamshire has to offer the world.

"Bringing more conferences and large scale events is vital to the local economy and promoting the city's brand and reputation. Robin Hood is an integral part of Nottingham's past as well as its future, he is a symbol of hope, humanity and the dream of a better world. It's so important we get that message to both national and international buyers!"
Kylie Costall, Head of Sales & Hospitality at the Motorpoint Arena Nottingham said:
"We're very excited to be showcasing our unique venue and supporting Marketing Nottingham at this year's The Meeting Show. Nottingham has a wonderfully rich heritage with sightseeing opportunities and excellent transport links, and the event will be a great chance for us to shout about this and highlight our diverse range of facilities for the ultimate conference, exhibition, or event."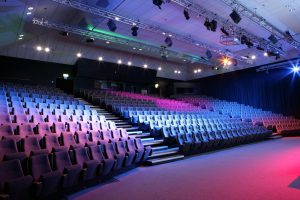 Melissa Sobo, Director of Sales at Nottingham Venues added:
"We are delighted to be attending this year's event and showcasing our new name and brand. It has been a tough couple of years for our industry, but we have shown resilience and come back bigger and better than ever. Being part of Nottingham means so much to us as a business and it is great that we can showcase not only what this City can offer but also the East Midlands as a whole"
Posted on 27 June 2022