MediCity Nottingham would like to invite you to a week of events dedicated to showcasing innovation within the health, beauty and wellness sector. Featuring guest speakers, workshops, seminars and interactive zones all addressing current total wellness topics.
Innovators' Week is hosted by MediCity, a collaboration between Alliance Boots and BioCity. An incubator designed to provide a stimulating and supportive business development environment for innovators in consumer
healthcare, medical technology, diagnostics and beauty products.
If you have any questions or would like to participate please contact Francesca Pearson:
E: f.pearson@biocity.co.uk
T: +44 (0)115 912 4290
#MIW2014
Overview of Innovator's Week: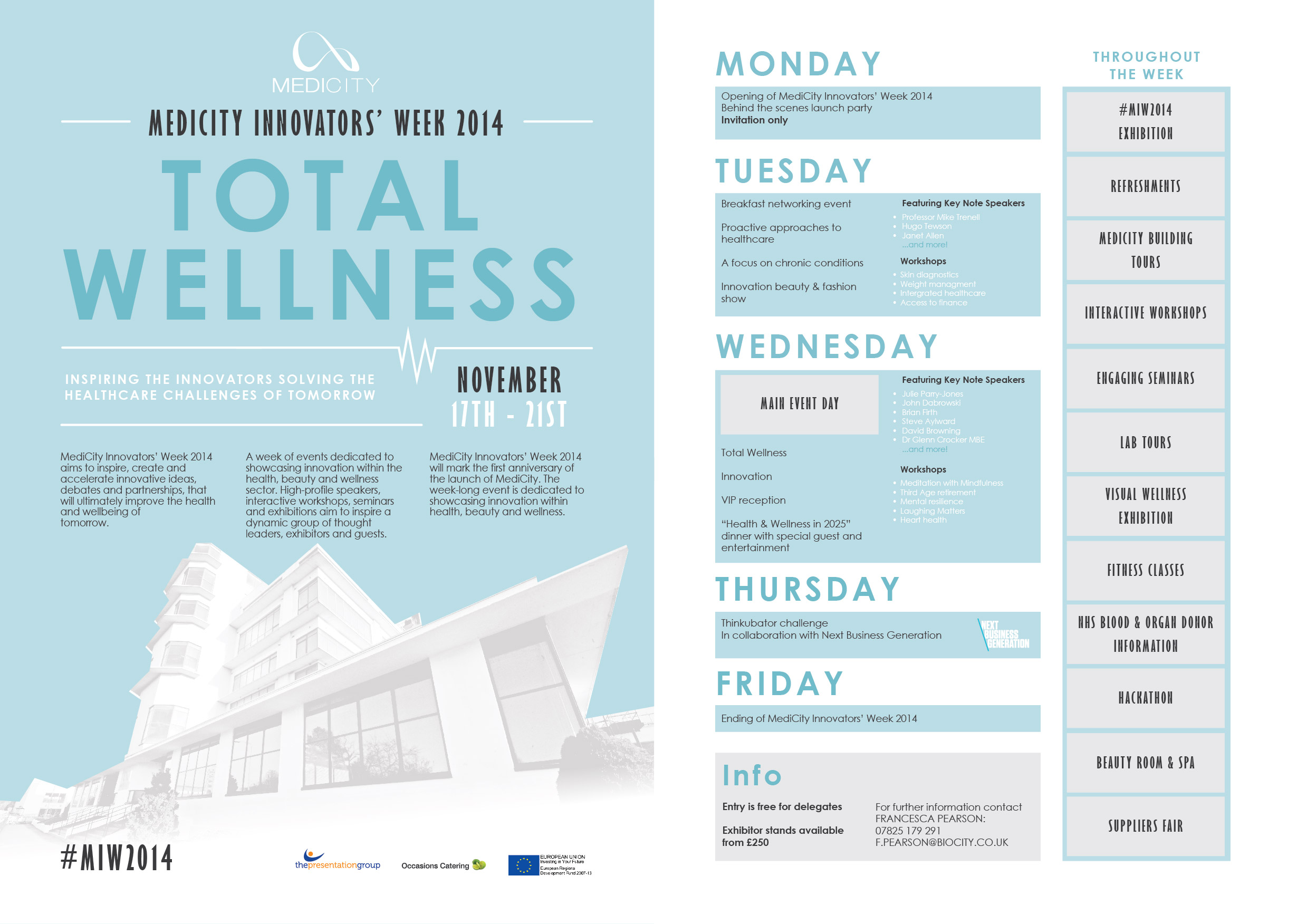 Posted on 07 October 2014