Nottingham is a green city with a vibrant culture and a bright future. A creative city of Pioneers and Rebels and home to the legend of Robin Hood. A city where you'll find the legend of its outlaw and a thousand years of history at Nottingham Castle a stone's throw from state-of-the-art developments emerging in Southside, Waterside and the Island Quarter.
Nottingham is located just half an hour from East Midlands Airport connecting us to over 80 destinations and less than an hour away from Birmingham Airport. A direct rail service to London St Pancras which takes less than 2 hours, provides us with connections via the Eurostar.
Nottingham is on a mission to become the UK's first carbon-neutral city by 2028, with unprecedented levels of investment in an award-winning, clean and green public transport system. It's a place that's always moving forward while celebrating its past.
There is an array of unique, stand-out venues located across the East Midlands. Explore below some of Nottingham's, Peak District's and Derbyshire's top-class event venues and attractions partnering with our stand this year. 
East Midlands Conference Centre is a leading venue for large events in the East Midlands and has undergone a recent multi-million-pound renovation focused on sustainability. The venue offers 21 state-of-the-art meeting spaces, fully equipped with bespoke business facilities such as a digital wall, digital signage, window decals and floor branding.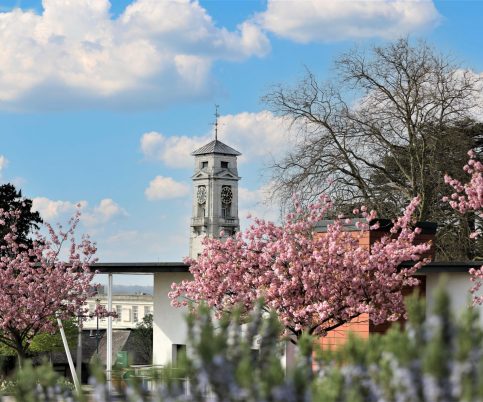 UoN's three campus locations provide an unrivalled choice of venues and facilities. University Park Campus is a stunning architectural mix of traditional and contemporary features, nestled within 300 acres of parkland. It has 400 fully equipped meeting spaces and can accommodate over 3000 delegates on site. Jubilee Campus' venues are set within a serene waterside landscape and offer a variety of bespoke meeting spaces and accommodation for up to 600 delegates on site. Sutton Bonnington Campus is a relaxed rural situated on the border between Nottinghamshire and Leicestershire.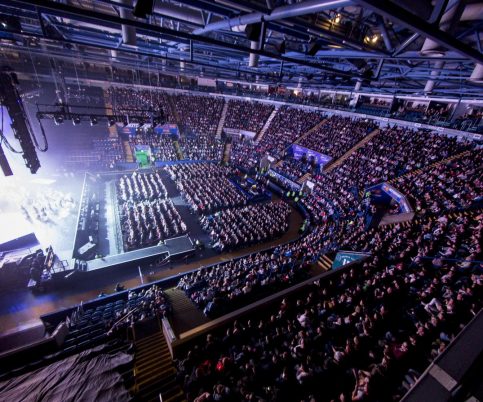 Motorpoint Arena Nottingham is East Midland's premier venue for entertainment and ice sports. Its main arena is perfect for large events as it is an adaptable area which is used for a variety of events from gala dinners for 1000 guests, product launches, exhibitions to sales conferences for large blue chip companies. It delivers the perfect setting from which to reach a large audience and can be themed and draped in a variety of ways to give that intimate feel and fully personalize your event. In addition to the main arena, Motorpoint Arena Nottingham boasts bespoke conference facilities accommodating any number up to 220 delegates.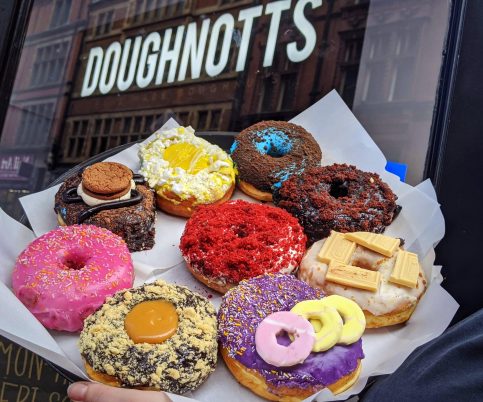 Add a sweet touch to your event with Doughnotts, who specialise in bespoke artisan doughnuts. The possibilities are endless with their custom doughnuts for events. Whether you want ring doughnuts in custom colours, doughnuts shaped as letters to spell out a special message, a giant doughnut number for a birthday or mini doughnuts for those with a smaller appetite, they've got you covered.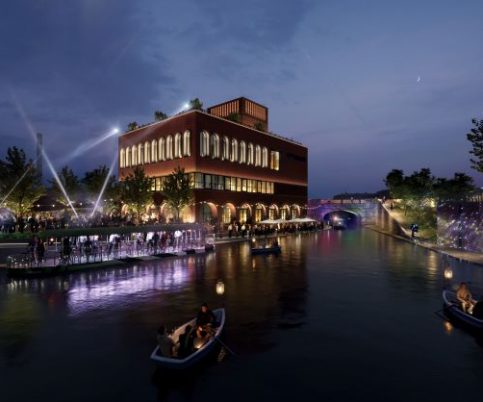 Phase 1A of The Island Quarter is opening soon which includes an all-day, canal-side destination with restaurants, bars and extensive events space. Led by chef patron Laurence Henry - winner of MasterChef: The Professionals 2018 - expect locally sourced ingredients, live-fire cooking and the best of British menus. They're also opening a brand new events space, and creating a programme of activity from the rooftop all the way through the building and out onto the courtyard.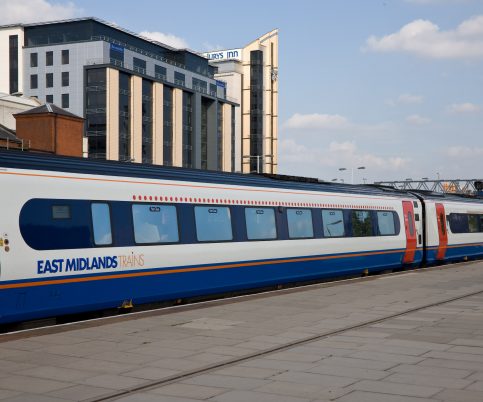 Nottingham has regular, direct, high-speed train routes to London St Pancras International. With East Midlands Railway, this journey can take as little as 1 hour 37 minutes. Eurostar trains from Paris, Brussels and Lille operate directly into London St Pancras so it has never been easier to visit Nottinghamshire from mainland Europe.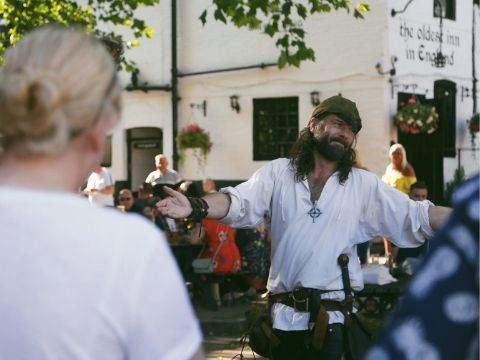 It was Trip Advisors no.1 attraction in Nottingham since 2012 and has won multiple awards in the UK and Europe. This tour brings to life the stories of the world-famous legend that is Robin Hood in an engaging, theatrical, and insightful experience. The tour will take you to all the places associated with Robin Hood, passing some of the city's most iconic landmarks and beautiful architecture. Along the way, Robin will point out the best places to eat and drink, and other quirky surprises to make yourself merry. Discover how over 700 ballads grew into the incredible story we now know today.
In Nottingham, we play to our strengths; diverse, knowledge-driven industries, which we can help your business to benefit from.
Nottingham is a city that celebrates its rich history whilst looking to the future. It's a destination with stories worth telling, great places, fascinating history, and amazing people doing astonishing things, with a big ambition. Watch the videos below to discover why Nottingham should host your next conference or event.