Design brand Britain has never been stronger, and demand for high quality British products is soaring across the world. But has the UK got the skills to deliver and meet such growth?
What does the fashion and textiles sector look like in the 21st century, and what skills does it really need? How are employers rising to the challenge of providing greater direct investment in skills? The outlook of this sector will always be global, with a portfolio of production across the UK, Europe and the wider world. It's never been a 'here or there' argument, but how can the UK ensure it continues to live up to its unique selling point? These questions are all the more significant, given that the national economy is in the midst of the greatest changes to vocational training for a generation.
This timely summit will explore one of the greatest challenges to growth for the British fashion and textiles industry: the acquisition of skills – from tomorrow's entry level training through to today's professional development. The sector is both large and complex; it encompasses multiple industries (including design, manufacturing and retail) and, in comparison to other sectors, requires large amounts of niche training for its workforce.
The summit will take place against a backdrop of the work produced by Creative Skillset Ticked fashion undergraduate and apprenticeship training courses.
Creative Skillset welcomes employers, educators, trade associations and Local Enterprise Partnerships to come together in Nottingham to share knowledge and engage in debate about the future of skills development in fashion and textiles for their region and across the UK. Click here to register for the Fashion and Textiles Skills Summit.
SUMMIT PROGRAMME
9.30 – 10.30 Registration and coffee
10.30 – 17.00 SESSIONS
Join us for a series of panels, presentations and debate against the backdrop of the best students' work from Ticked courses.
Around the UK: industry outline and skills activity from leading UK projects
Best practice: employers, educators, industry
Design and high-end: Making Britain's unique selling point
The future: What's needed for fashion & textiles?
18.00 – 20.00 EVENING RECEPTION AND SHOWCASE
Close the day with drinks, food and music against our beautiful backdrop.
Click here to register for the Fashion and Textiles Skills Summit.
Find out more about Creative Skillset's work in fashion and textiles.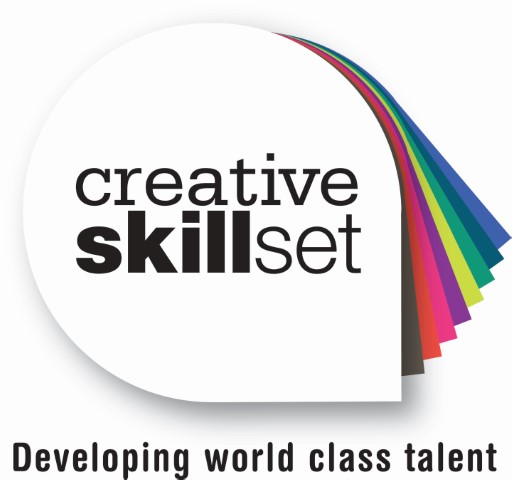 PRESENTED BY CREATIVE SKILLSET. This project has been partly supported by HM Government with Employer Ownership funding.
Posted on 16 October 2014