Thursday 15th June – 9.00am-2.45pm
The Nottingham Partners team bring you our first Visitor Economy Summit as the newly branded Visit Nottinghamshire. Join us on Thursday 15th June from 9.00am at East Midlands Conference Centre along with an exciting line-up of national and regional tourism partners.
Hear from our Chairman Paul Southby and Chief Executive Brendan Moffett, who will be joined on stage by:
✱ Andrew Stokes – VisitEngland
✱ Sharon Orrell – VisitEngland
✱ Fabrizio Bortolotti  – GuidiGO
✱ Sandeep Mahal –  UNESCO City of Literature
✱ Emma Tatlow –  Mayflower 400
✱ Peter Knott – Arts Council England
We really hope you can join us for this great opportunity to come together as the Nottinghamshire visitor economy.
The day is FREE to Visit Nottinghamshire members, with two places being available for each organisation. Tickets are £50+ VAT for non-members wishing to attend.
---
PROGRAMME
*If you view this page on your mobile or tablet please click on the Programme below to enlarge it.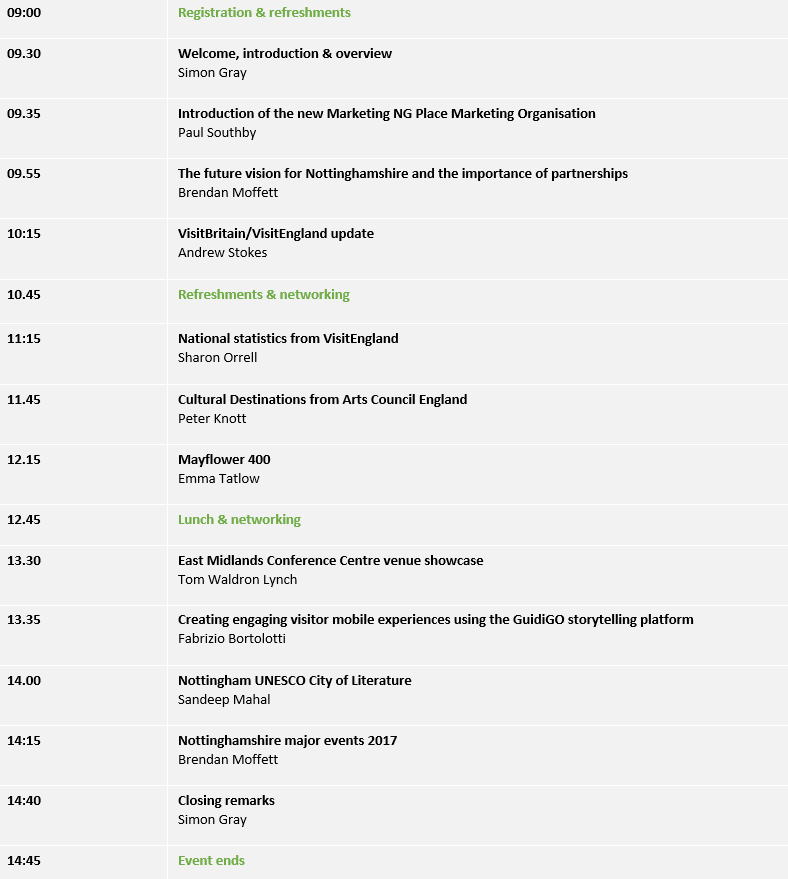 CONFIRMED SPEAKERS
Andrew Stokes – Director – VisitEngland
Andrew has been with VisitEngland since February 2016 and is now England Director. He spent 14 years as the Chief Executive of Marketing Manchester; he transformed the organisation from being totally focused on tourism to one working across sectors responsible for branding, promotion and marketing the city.
Prior to becoming CEO of Marketing Manchester, he was its Director of Marketing where he worked on the 2002 Commonwealth Games, the reinvention of the annual Pride Festival, major political conferences and Manchester Airport's route development and marketing strategy.
Prior to this, Andrew held leadership roles within the former London Tourist Board, the Royal Opera House – Covent Garden and the Royal Albert Hall. He has also sat on the boards of Manchester International Festival, Manchester Central Convention Complex, Cityco Ltd. and Carcanet Press.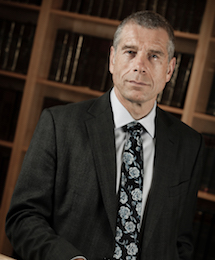 Paul Southby – Chairman – Marketing NG
Paul is Chairman of Marketing NG and a partner at the Nottingham office of the law firm Geldards.  He is a former regional director of the CBI in the East Midlands.
Marketing Nottingham & Nottinghamshire is the newly created place marketing organisation for the city and county, which brings together the local inward investment agency Invest in Nottingham, the visitor economy agency Visit Nottinghamshire (formerly Experience Nottingham) and Nottingham Partners which provides business support for both across the county area.
He is a keen cyclist and is excited that a full stage of the OVO Energy Tour of Britain will take place in Nottingham on 6 September.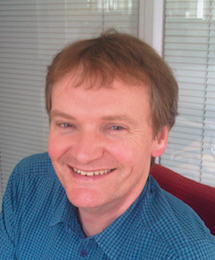 Peter Knott – Area Director for the Midlands – Arts Council England
Having worked for the Arts Council since 2002, Peter was appointed to the role of Area Director for the Midlands in 2013, taking on responsibility for investment across the combined East and West Midlands regions. Previously he had been the Regional Director for the organisation based in Nottingham.
Born in Leicester, Peter is a graduate of the University of Liverpool and has a Master's degree in Film from the University of Warwick.  He has worked for the London Film and Video Development Agency (now Film London) as well as the British Record Industry Trust at the BRIT School in Croydon. As a senior producer for Eyeline, a moving image production company, Peter made many pop videos in the 1990s. He is also a qualified teacher. Peter is married with two children and lives in Leicestershire.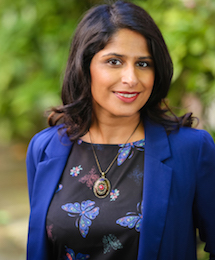 Sandeep Mahal – Director – Nottingham UNESCO City of Literature
Sandeep Mahal is Director of Nottingham UNESCO City of Literature. She started her career in public libraries before moving to The Reading Agency, where she led a powerful partnership consortium transforming the way UK publishers collaborated with the UK public library network.
Previous to this Sandeep was Director of The Space – a commissioning agency supporting greater digital access to the arts, co-funded by Arts Council England and the BBC. She's a trustee of London's literature development agency, Spread the Word and a Literary Consultant at SLAM Films where she works with Slam's creative team on all literary acquisitions.
She was a judge for the British Book Awards in 2017, Fiction Uncovered Prize in 2013 and awarded a fellowship from the Clore Cultural Institute in the same year.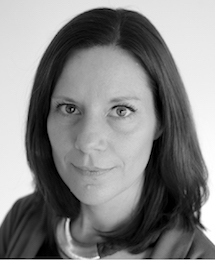 Emma Tatlow – National Visitor Project Manager for Mayflower 400
Emma Tatlow is the National Visitor Project Manager for Mayflower 400. With a destination management career that has included heading up Visit Lincoln and shaping Magna Carta 800 anniversary marketing for Lincoln; working in Chester and Cheshire and working alongside Visit Nottinghamshire on the LincsandNotts tours campaign, Emma is excited about the opportunity to grow the visitor economy in England through the Mayflower 400 anniversary.
About Mayflower 400: 2020 marks the 400th anniversary of the Mayflower voyage, one of the most influential journeys in global history and an seminal moment in the shared history of Britain, the US and the Netherlands. The anniversary provides a once-in-a-lifetime opportunity to inspire people across our nations with the stories of that iconic voyage, exploring themes of migration, tolerance, freedom and democracy that have such extreme contemporary relevance.
An exciting national and international programme, the Mayflower 400 commemorations will highlight the significance of the special relationship between our nations; transform communities, provide cultural, business and visitor links; explore the different sides of the story; and celebrate the people and places of this epic pioneering tale. Nottinghamshire is one of eleven Mayflower destinations in England, presenting a significant opportunity to the region.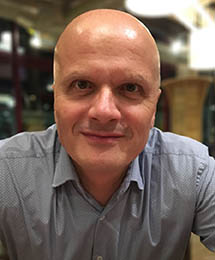 Fabrizio Bortolotti – Head of Business Development – GuidiGO
Fabrizio joined GuidiGO in 2015 with a passion for heritage sites and culture. He previously worked as an executive for large multinational finance companies such as GE Capital and Fortis Bank. He is now heading business development at GuidiGO with a mission to change the way people explore cities, museums and heritage sites.
About GuidiGO: Founded in 2012, GuidiGO is a digital storytelling mobile platform that utilizes a suite of user-friendly technologies to engage, excite and inspire audiences. So far, more than 600 tours have been created using the GuidiGO platform. GuidiGO is headquartered in Paris and New York and has more than 100 clients in Europe, the USA, and Asia. 
GuidiGO recently launched AR Composer, built specifically for the Augmented Reality platform Tango. AR Composer allows museums and heritage sites to create engaging experiences in which visitors interact with lifesize 3D animations & multimedia content.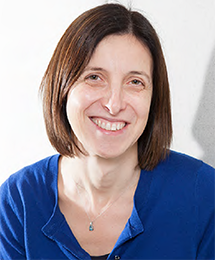 Sharon Orrell – Head of Research and Insight – VisitEngland
Sharon is a market research professional with over 20 years' agency and client-side experience. She started her career with Research International in London before moving to Munich where she worked for research agency Infratest Burke and for the publishing company Meister Verlag. On returning to London she joined TNS, where as a Director in the Consumer Division she managed some of the company's largest FMCG accounts.
In 2008 she joined VisitEngland as Head of Research and Insight, where she has responsibility for delivering a wide-ranging programme of research, intelligence and evaluation to inform the work of both the organisation and the English tourism industry, and in the past year, has delivered an extensive insight programme to support the delivery of the new Discover England Fund.
Sharon will present the latest domestic and international performance data, looking at 2016 figures in the longer term context, as well as discussing some of the macro trends that will influence consumer behaviour in 2017 and beyond.
VENUE INFORMATION
Set in 330 acres of the University of Nottingham's landscaped parkland, just two miles from Nottingham and close to the M1 motorway, De Vere East Midlands Conference Centre is a modern destination for meetings, conferences, training and business events.
How to get here
Rail – The nearest stations are Beeston Station and Nottingham.
Road – For travel by car, use the following navigation coordinates (52.939076, -1.203140) and postcode (NG7 2RJ) to find the conference centre. Guests are entitled to complimentary car parking.
Tram – The nearest tram stop is University Boulevard. This stop is located towards the South Entrance of the University of Nottingham's University Park Campus (see map below for reference).