In this month's feature we speak to Joel Fagg – General Manager at Eastwood Hall – about his early career days, Eastwood Hall as a venue for conferences and events, his favorite places in Nottingham, and much more.
Where did it all begin?
I fell in love with the hospitality industry from a young age. At 15 years old, I started my own disco business, running parties for friends and the local community which inspired my love for creating really great events that people remembered.  I like to see people having fun and enjoying themselves – hospitality must be in my nature!  This entrepreneurial stint in my teens led me to studying Hospitality Management at Runshaw College in Lancashire where I worked hard to perfect my craft and understanding of how successful hospitality businesses operate. With the desire to gain as much hands on experience as possible across the entire spectrum of the industry, I immediately set to work, following graduation, working in a variety of hotels, restaurants and contract catering companies.
I have spent the last 12 years working full time in hotels. I joined Principal Hayley, the UK's finest collection of city centre and rural estate hotels two years ago as General Manager of The Derbyshire Hotel and then moved to Eastwood Hall as General Manager in late November 2015.
What do you think makes Eastwood Hall great for holding events?
Eastwood is an impressive, imposing hotel set within an inspirational location ideal for events.  The property's 26 acre setting delivers a stunning backdrop for weddings and private parties as well as conferences and meetings for clients wanting real privacy.  Its historic manor house, combined with a modern hotel, delivers all the enchanting grandeur and practical functionality that event organisers love.
It's also really easy to get to, just off junctions 26 and 27 of the M1 and only a short drive from Derby train station, Nottingham train station and East Midlands Airport, so guests and delegates can access us quickly whilst feeling a world away from the busy office or typical 9-5.  Inside we have flexible spaces for events comprising of 36 function suites – providing room for as few as 2 or as many as 400 delegates – as well as 150 bedrooms and ample space inside and outside for team building, break outs and delegate down time.
What's the most memorable event you have worked on so far?
As you can imagine, with a variety of events held at Eastwood every day, it's hard to pin point the most memorable one, however, all the Christmas and New Year festive events hold very special memories for me without a doubt. With the decorations up and the entertainment in full swing, the atmosphere across the whole hotel and among the team and our guests is so upbeat.  We often have clients who will hold an annual conference during the day and their Christmas party in the evening, so it becomes a real corporate home from home, generating an unmistakable sense of excitement and anticipation of the celebrations that lie ahead.
What's your favourite area in the hotel?
I do really love the old Manor House for its great range of event rooms and the amount of history attached to it. It has wonderful character and fantastic original features that make it stand out as the true original hub of the hotel in more ways than one.
What do you think makes Eastwood Hall stand out from other hotels in the area?
I believe we have it all here.  Eastwood's flexible space, both modern and characterful inside and out, provides the ideal mix of form and function for many event organisers and delegates. Our spacious lounges provide an informal, comfortable yet elegant space to either break out for coffee or set up an exhibition – we're completely flexible here and encourage our events team and our clients to be as creative with the space as they'd like.
In your spare time what do you like to do in Nottingham?    
Nottingham is great – I have a real love of the city for its vibrant restaurants and bars and the space around it to enjoy the great outdoors. I particularly love Restaurant Sat Bains for incredible food and the Nottingham Ice Arena for seeing musicians and bands when I can. I suppose my love of hospitality means I enjoy being among big crowds with lots of noise and energy as well as being able to appreciate fine dining within intimate, fairly quiet restaurants, so I'm lucky to have such a diverse range on the doorstep!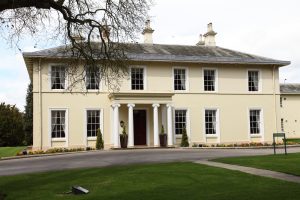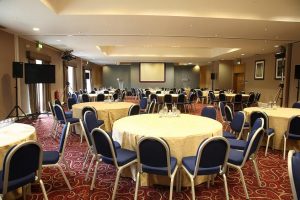 Posted on 02 February 2016