When it comes to hosting conferences, meetings or staff parties, organisers often want to steer away from the usual corporate venues. Tired of impersonal hotels and conference centres, there is now more emphasis on creating a memorable experience in an interesting setting. One venue that has recently seen a rise in the number of corporate event bookings is the Malt Cross in Nottingham.
This Grade II-listed former Victorian music hall, located just off Market Square, is a café, bar and creative hub with a colourful interior and period features. Last year, it underwent a major refurbishment after receiving a £1.38m grant from the Heritage Lottery Fund, which opened up a network of sandstone caves below. The Malt Cross also has five event spaces, which have proved popular for corporate events, meetings, presentations and team building, as well as films, performances and exhibitions.
Jo Cox-Brown, chief executive of the Malt Cross Trust, said: "This upsurge shows how much attitudes towards corporate events are changing. As businesses become more competitive they have to think about morale, staff retention and keeping their edge, while maintaining a family feel that keeps employees engaged.
"Team building events, such as whisky and gin tasting in the caves, are popular, as are our creative workshops. It seems that teams want to get away from their normal surroundings, have fun and feel inspired. Corporate customers seem to love our food – there are no limp sandwiches here. Everything is locally-sourced, traceable from field-to-fork, and we have our own in-house smokery where meats are smoked for between eight and 36 hours in fresh local herbs, spices, wine, beer and cider. This adds an element of theatre and talking point to lunch. I think businesses are much more conscious about where they spend their money. People want character and a story – they don't want soulless or generic venues anymore. Our focus is on flexibility so we listen to the clients and create packages to meet their needs. This means sessions can be held in any part of the building, including the caves. Our rooms can also be set up in traditional formats such as boardroom, conference, theatre or horseshoe."
Miss Cox-Brown added that many organisers want their teams to bond over shared experiences such as the whisky and gin-tasting sessions or arts and crafts activities on offer.
The Malt Cross is a charitable trust which means money generated by corporate events is used to carry out vital work in the city.
"Another big draw for clients is that it promotes corporate social responsibility," said Jo.
"This can raise staff morale and improve customers' perception of the company with very little effort. Businesses feel that they are doing something positive while doing something necessary like holding a meeting.Every penny spent here makes a positive and recognised difference to our city through the Street Pastors scheme, winter food bank or our work with young people in the arts, music and crafts." 
For more details on the Malt Cross visit www.maltcross.com.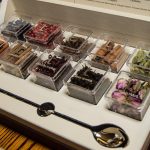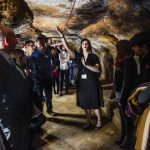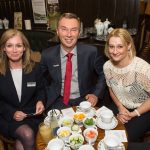 Posted on 17 June 2016