Meet in Nottingham, the official Convention Bureau for Nottingham and Nottinghamshire charged with helping companies to find and book world-class venues and increasing the number of business visitors to the city and county, will be exhibiting at the prestigious The Meetings Show on the 26th and 27th June 2019, showcasing its successful new conference website and guide.
The Meetings Show is the UK's premier MICE (Meetings, Incentives, Conventions and Exhibitions) exhibition. Firmly established in the industry calendar, the show will return in 2019 for its seventh edition with over 5000 industry professionals in attendance. It was listed by the British Meeting & Events Industry 2016/2017 as the number one visited trade show by UK MICE buyers.
Attendance at The Meetings Show is at an all-time high, with Hosted Buyers (in charge of booking conference venues) up 30% year on year, Visitor Buyers up 6% and Unique Attendees up 5%, making the show an unrivalled platform for companies to learn, network and do business.
Meet in Nottingham will use this invaluable opportunity to showcase its new website, launched at the end of 2018. The website provides information about the highly varied range of conference venues available in Nottingham (from a 10,000 seat arena to a meeting room in the Grade I listed Nottingham Castle overlooking the city to a unique virtual reality gaming arena), with detailed information about capacity, facilities, and equipment, all with stunning imagery and an improved visitor journey.
Meet in Nottingham will be joined on the exhibition stand by representatives from the Nottingham Conference Centre, the East Midlands Conference Centre, Motorpoint Arena and Stage Connections.
Nicola Webb, Sales and Marketing Manager at the Nottingham Conference Centre, said: "Nottingham Conference Centre has chosen to partner with Meet in Nottingham for The Meetings Show in 2019, as we recognise the importance of their support services to our clients when planning to host events in the city. With the hosted buyer programme associated with this exhibition, it also means we are close at hand sharing the stand to be able to talk to clients and provide a complete event solution."
Melissa Sobo, Director of Sales at De Vere East Midlands Conference Centre and Orchard Hotel, added: "We're delighted to be exhibiting this June at The Meetings Show in London Olympia. It's a great opportunity for us to showcase our amazing venue, grow our network and to meet with like-minded event professionals. We're joining forces this year with Visit Nottinghamshire to represent and highlight to a global audience why our fantastic county is a key conferencing destination."
Sharon Lordan, Marketing & Sales Director at the National Ice Centre & Motorpoint Arena Nottingham, commented: "We're looking forward to partnering with Visit Nottinghamshire at The Meetings Show as this partnership enables us to give Nottingham greater exposure and a stronger presence at the event than if each venue and organisation were to attend in isolation. As the biggest venue in the city, we're keen to attract more corporate events and exhibitions to the Arena. Attendance at the Meetings Show is key to raising awareness of our facilities amongst event organisers, whilst also highlighting the benefits of bringing their event to the city of Nottingham."
Rachel Stewart, Events Manager at Meet in Nottingham, added: "With Stage Connections joining the stand we're confident we have representation which showcases Nottingham as a 1st class conference and event destination. Stage Connections provide the additional support some events require, offering a fully integrated event production service which delivers the very best in staging, sound, lighting and video production services."
The Meetings Show exhibition floor will contain exhibitors from a wide spectrum of company types that include National Tourist Offices (NTOs), National, Regional and City based Convention Bureaus (CVBs), Corporate and Independent Hotel Groups, Destination Management Companies (DMCs) and other agencies, Technology and Meetings Service Solution Providers, Airlines and Major Transport Providers, Cruise Lines, Conference and Meeting Venues, Sporting Stadiums and Arenas, Unusual and Special Venues, Venue Groups/Consortiums, Academic Venues and Trade Associations e.g. AIM and HBAA on member pavilions.
---
You can catch #TeamNottingham at The Meeting Show this June on the stand J501.
Find out more about Team Nottingham, including how to book an appointment with them and more on our dedicated landing page.
---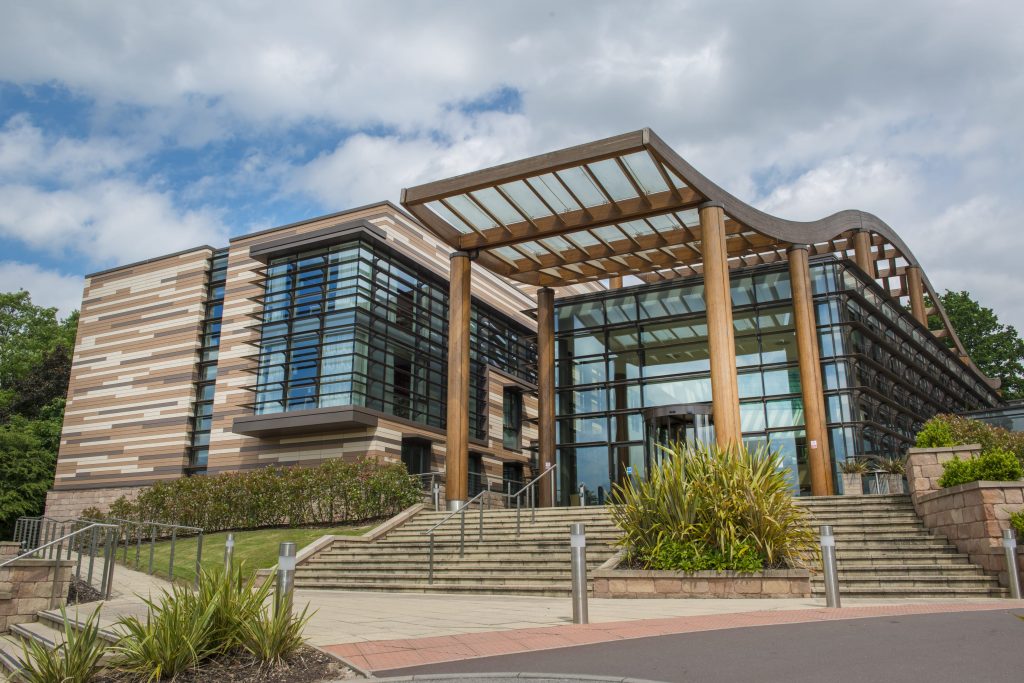 Photo: De Vere East Midlands Conference Centre and Orchard Hotel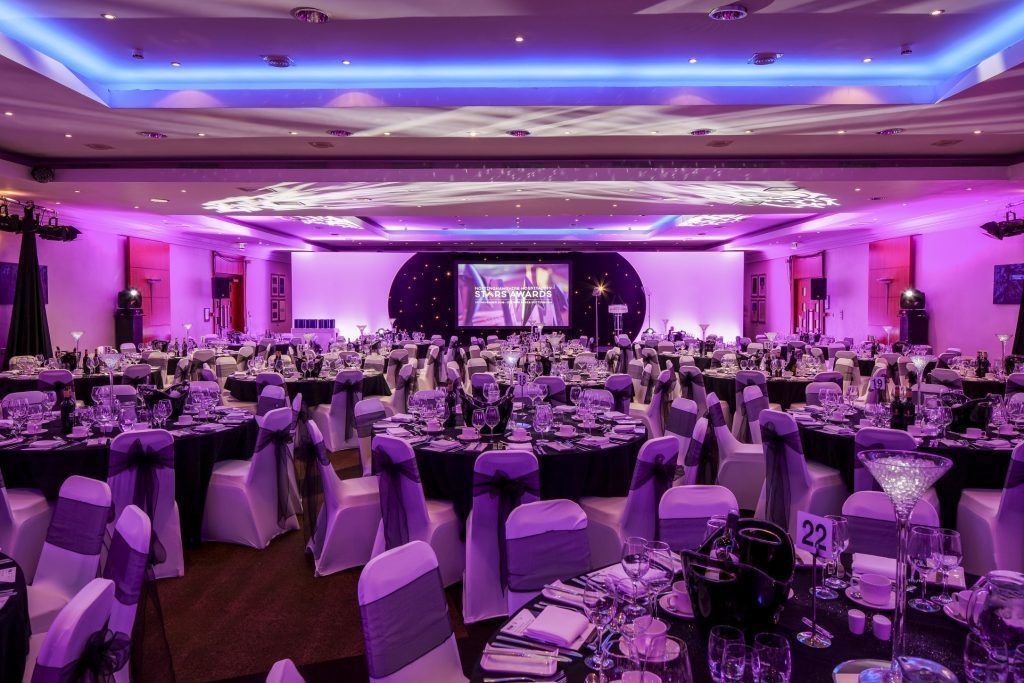 Photo: AV by Stage Connections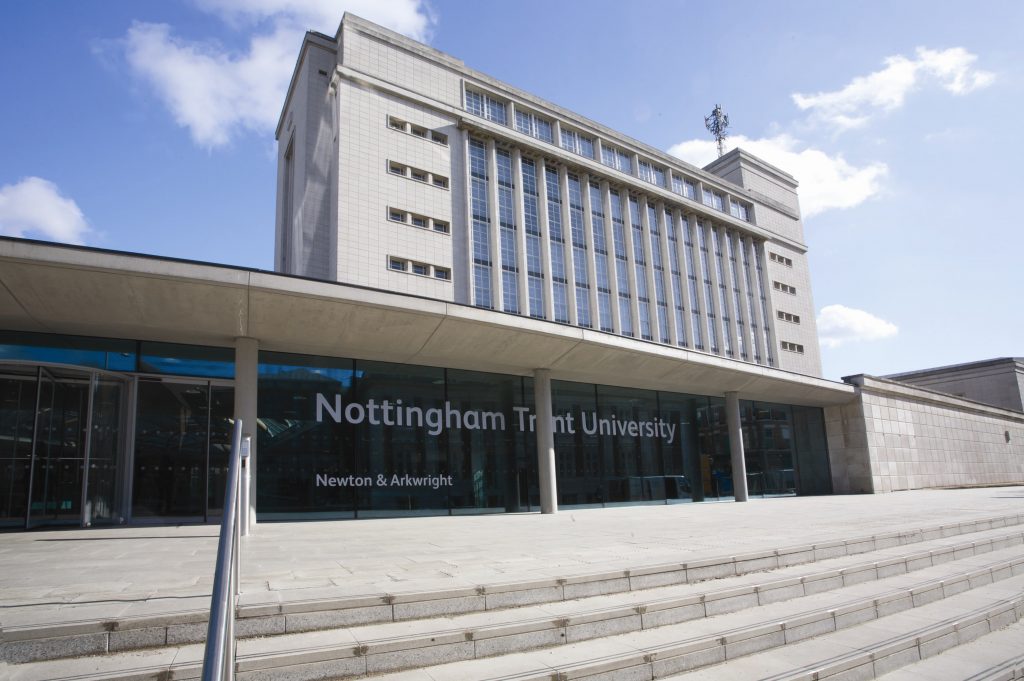 Photo: Nottingham Conference Centre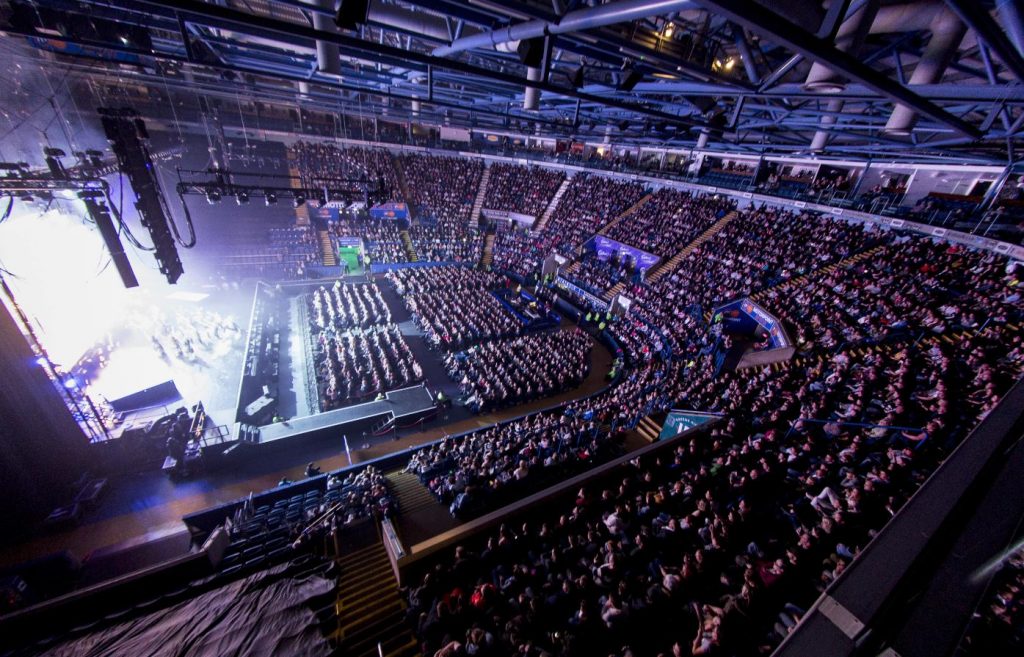 Photo: National Ice Centre & Motorpoint Arena Nottingham
Posted on 28 March 2019